Beckman Catholic High School Booster Club Fundraiser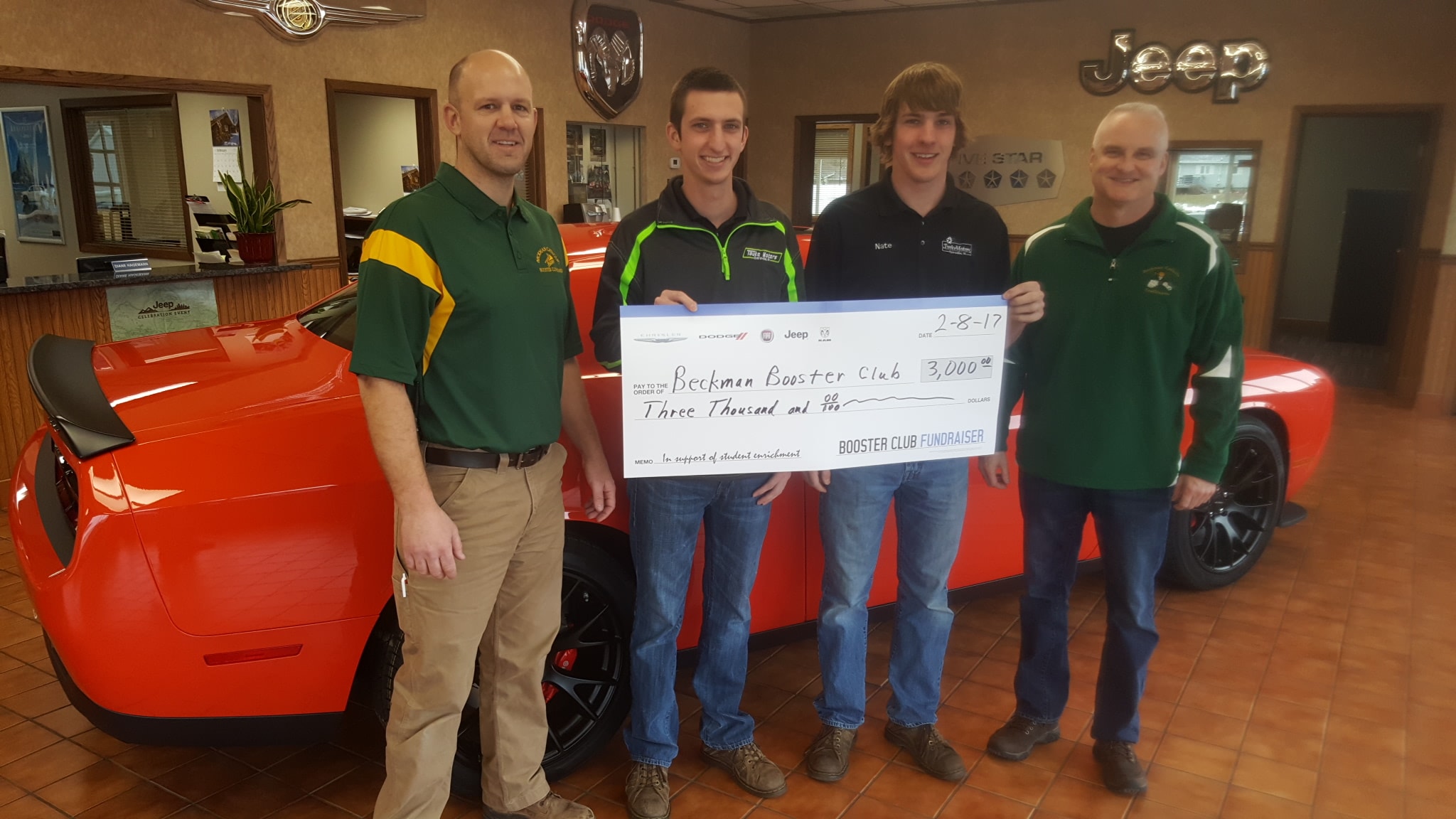 Beckman Catholic High School student and families participated in a Booster Club Fundraiser Presented by the brands of FCA" and raised $3,000 for All Activities Boosters. During the fundraiser held in conjunction with the Gala, FCA contributed $20 for every test drive of a new vehicle.

"It is very rewarding for FCA US to partner with our dealers on this wonderful program that gives thousands of dollars to local booster clubs to support their high school students," said Jeffery Kommor, Vice President - Sales Operations, FCA US LLC. "It's a win-win program for parents, dealers and students alike, and a great way to showcase our exciting 2017 FCA US Lineup."

"The fundraiser was a great opportunity for the Tauke Motors family to give back to our community," said Mitch Tauke at Tauke Motors. "We enjoyed working with the parents, teachers and students at Beckman Catholic High School. On behalf of the dealership and FCA US, we would like to thank everyone who took the time to test drive in support of the Beckman Catholic High School All Activities Booster Club."

FCA US LLC school programs support student enrichment in communities across the United States, and have raised more the $7 million since 1993. Last year alone, the company and its dealers raised more the $1 million for elementary, middle and high schools nationwide.